(( all soaps have been added to my etsy shop! Check it out at http://craftsbykaz.etsy.com ))
And here they are! Pics!
First are the chamomile bar soaps. Each bar is appx 4oz and not only has chamomile fragrances added, but also has chamomile right in the bar itself. :D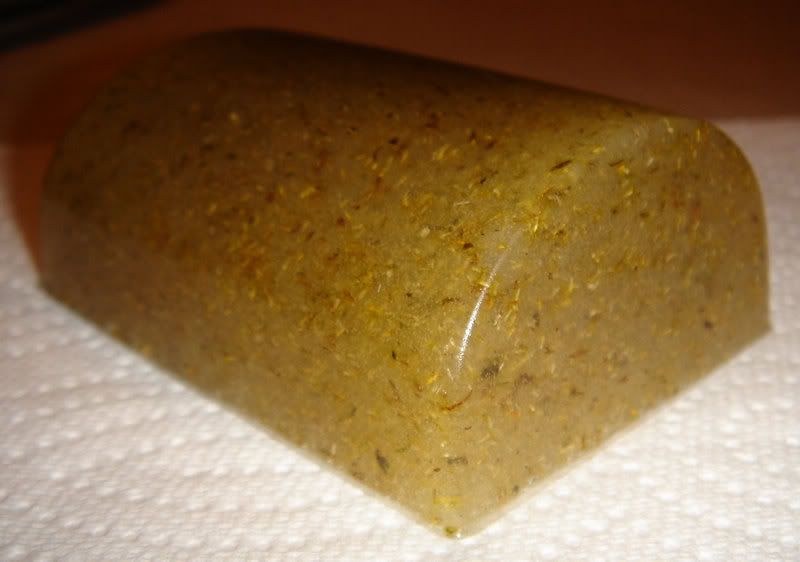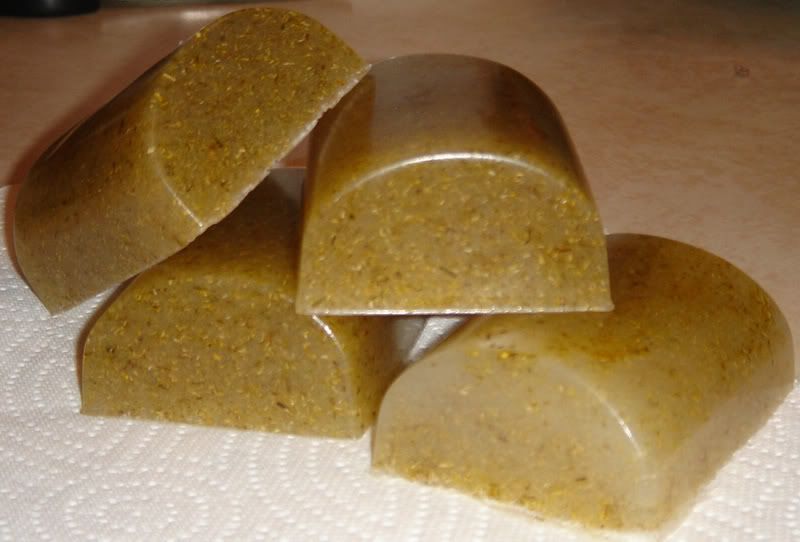 And the candy shaped pumpkin and chocolate soaps. I used cocoa powder and no coloring for the chocolate ones, and cinnamon, nutmeg, ground cloves, and orange coloring for the pumpkin pie ones.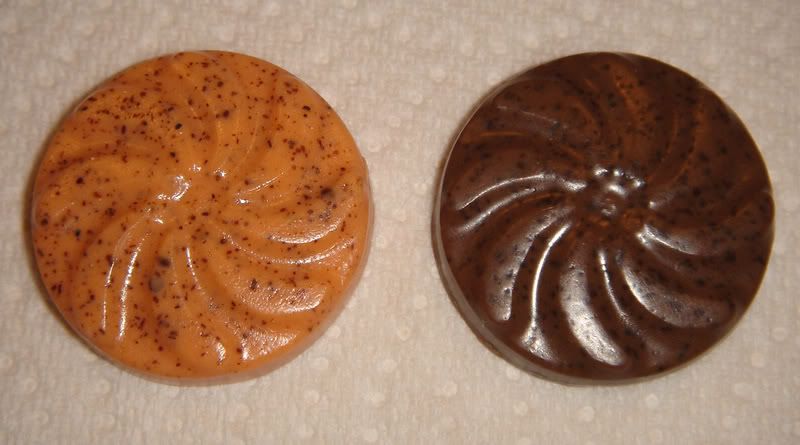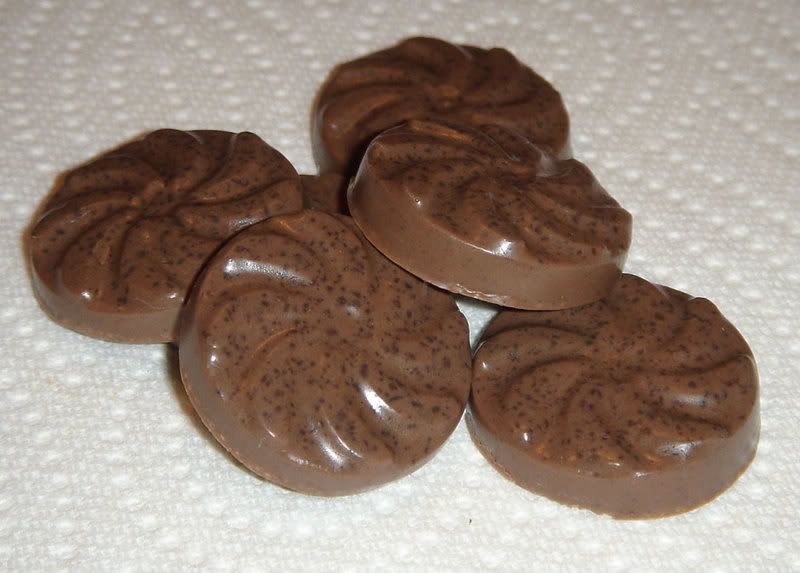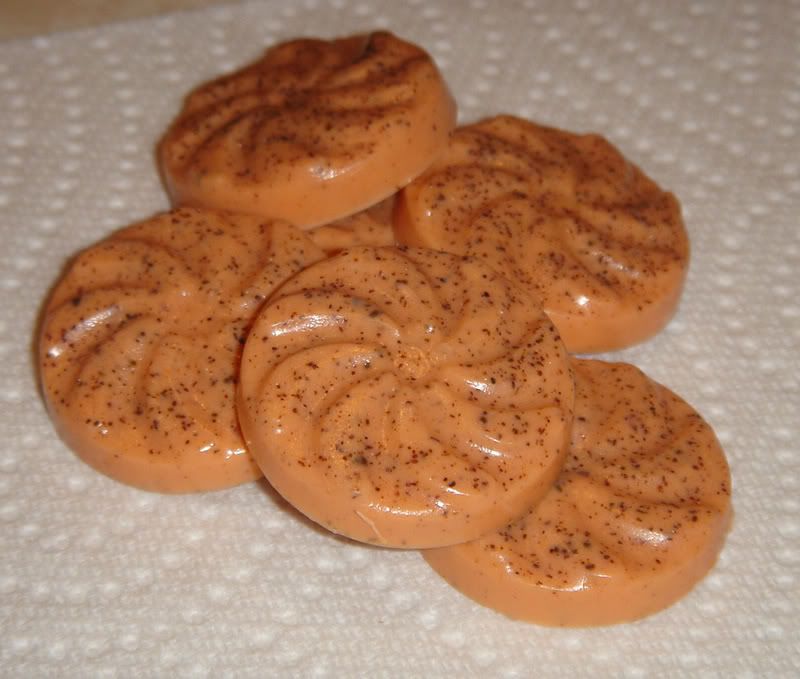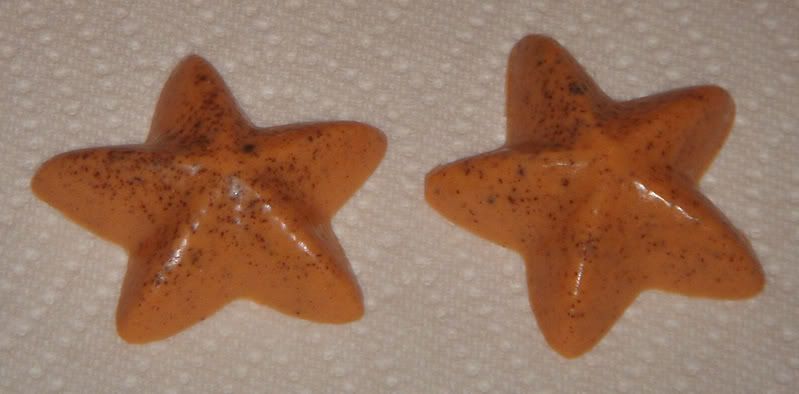 And last but not least, the orange ones! I used orange coloring, orange extract, and dries orange peel in these. :D Aren't they fun?