My fluffy kitty Moki decided he really liked the leftovers of my Patons SWS (the rest of the skein from the armwarmers and the felted coasters) and was playing with the yarn WAY too much, so I figured I'd make a cat toy for him and my other kitty Kilala to play with.
I chose to make the wonton from Knitty's Feline Dim Sum pattern... and while I think i overstuffed it a bit, it came out ok.
I knit it on size 6 needles, using the SWS and did a horrible job at seaming it.. but then again, it's only going to my kitties, so who cares, right? :)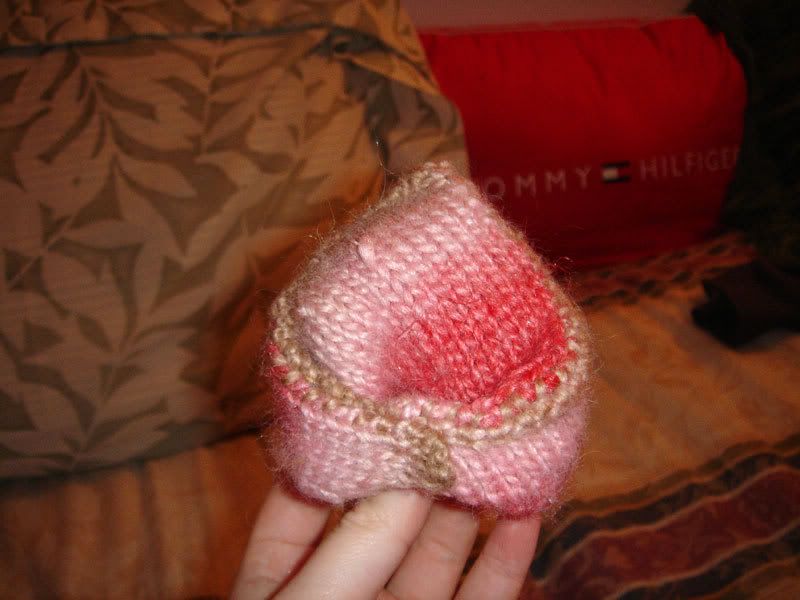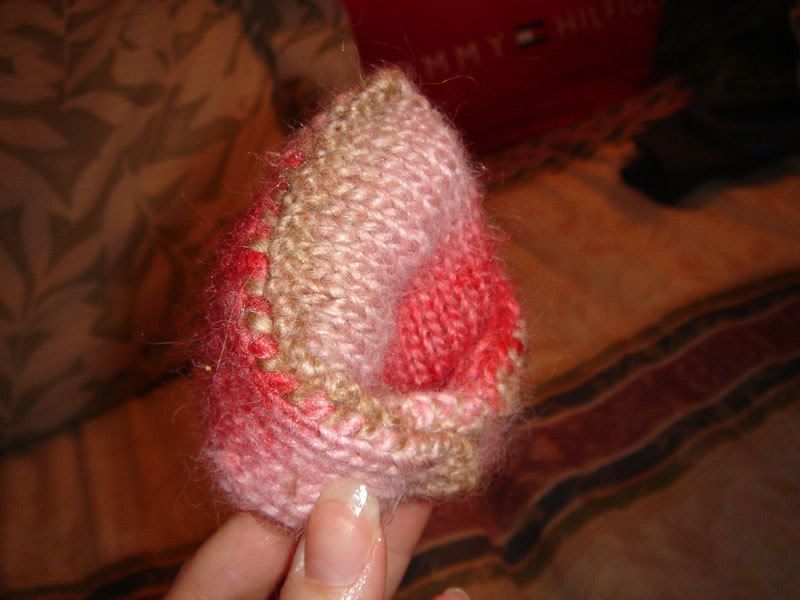 Well, Moki LOVES the thing. He snatched it the second I put it down and I had to steal it away from him just to nab some pics... lol Which is why it looks ratty already... my knitting isn't that bad, I swear!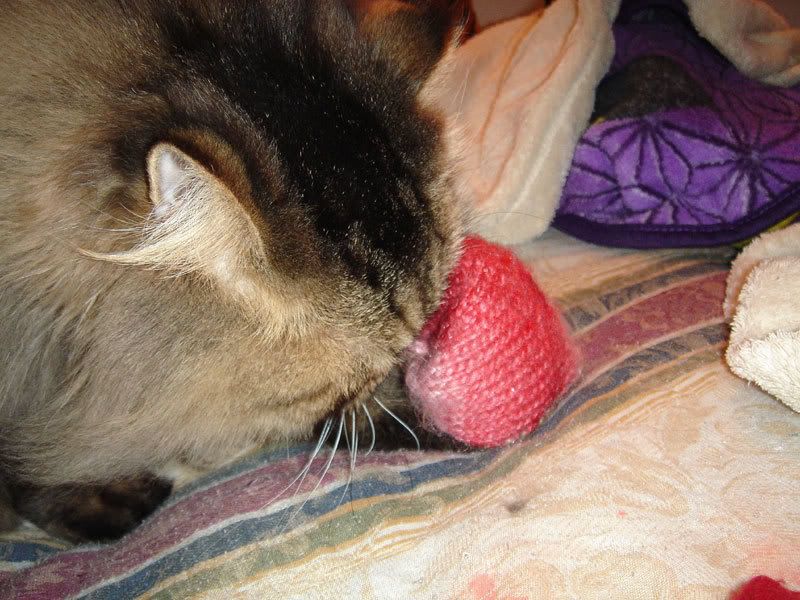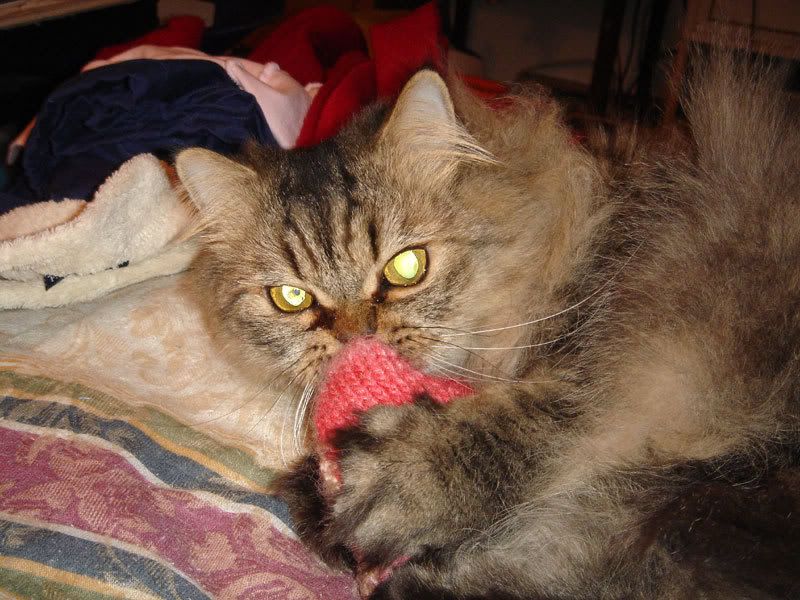 Well, at least I know my efforts were appreciated!