I had purchased some soap making supplies a long time ago.. and never got around to making any. Of course. I had the afternoon off from work today so I figured I'd play with it and see what I could come up with...
I made a total of 6 soaps, all with what was SUPPOSED to be an orange vanilla scent... they don't really smell like anything other than.. well soap... lol
I'll have to try something different next time....
The whole lot: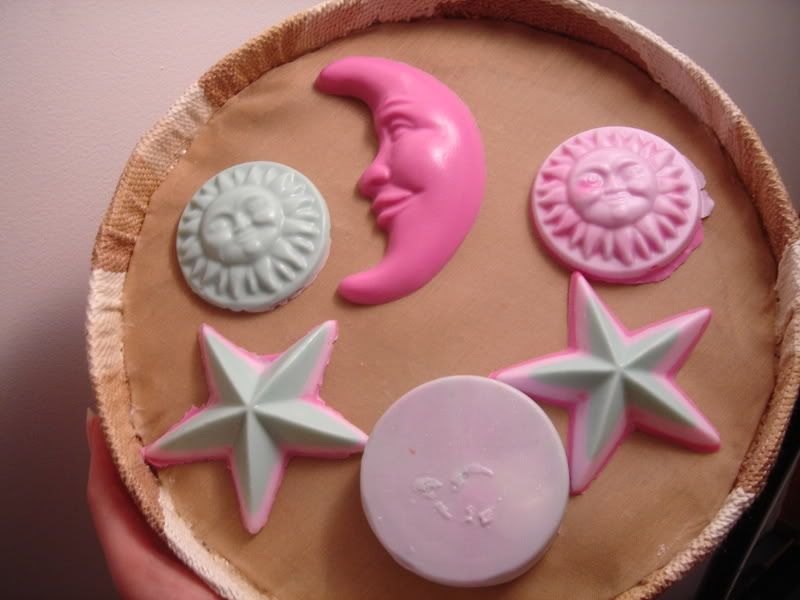 Closeups: