I've been wanting to dive into the crazy world of beading and try making some jewelry... I had a field day at JoAnn Fabrics and bought a bunch of supplies that I thought I'd need. Ignoring the fact of course that I have tons of beads at home tht I've bought previously and still haven't touched.. *sheepish look*

I made one necklace last night.. I think it's kinda nifty. It's pretty simple...

Pink and blue tye dye beads strung on blue wire...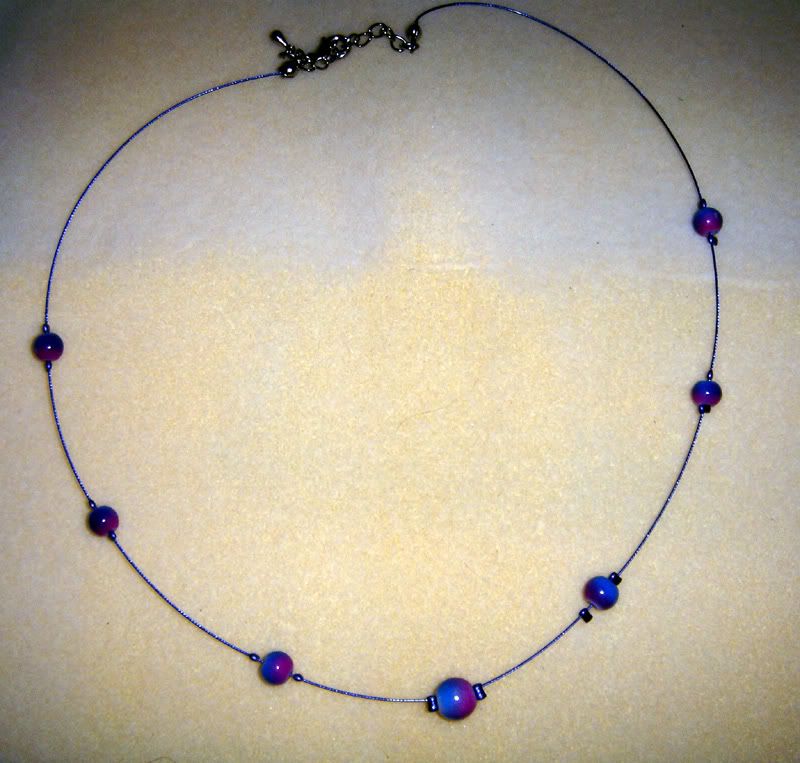 Closer view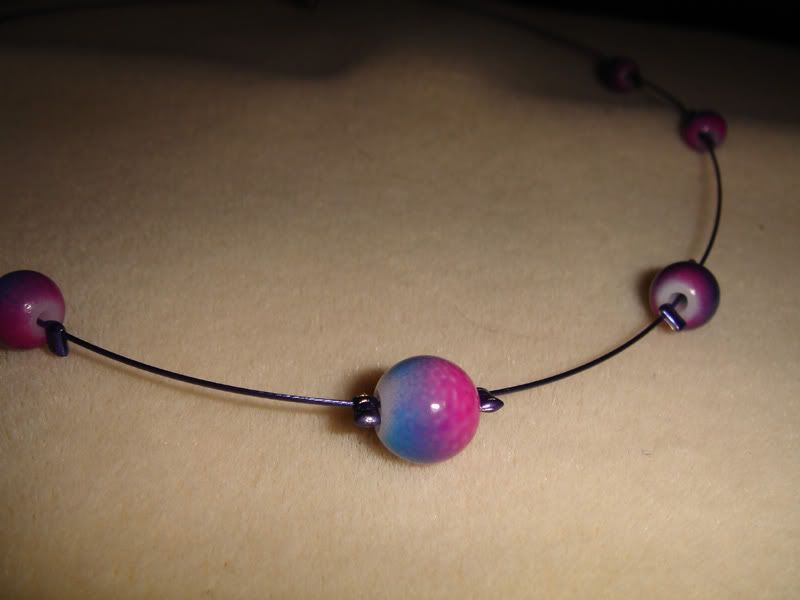 Modeled on me!