Whee!
I ordered two batts from stickyfingers on etsy last week and they came today! And they're both so much more gorgeous in person. Super soft, colorful, and sparkly! I can't wait to spin them. Of course, I've never spun from a batt before, so this should be a fun new challenge for me.. :D
And she also sent me a cute felted flower hairpin! So sweet of her!
This pic just really doesn't do these batts justice.. my camera just can't seem to catch the colors well enough...
The darker one is black and green with sparklies.. mohair, wool top, angora and firestar And the lighter one is white, pink and blue with sparklies... mohair, wool top, angora and angelina.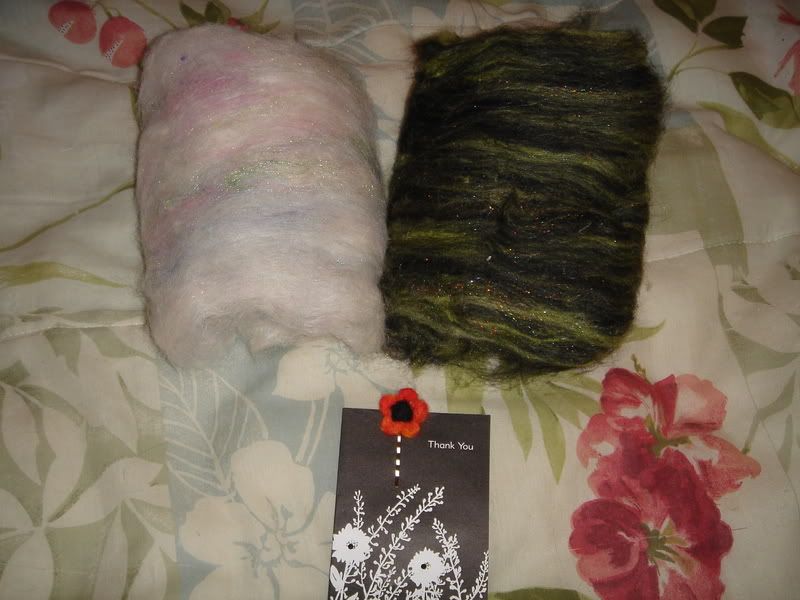 Closeup of the super cute hairpin: