Gerrijo finally recieved from me today so I can post pics.. yaaay! (sshe only recieved late caus eI am a stupid silly girl and I sent super late and she is super duper sweet for understanding!)
Anyways.. here are the awesome goodies she sent to me...
the whole package (and my kitty inspecting it, hoping there's something for her in there)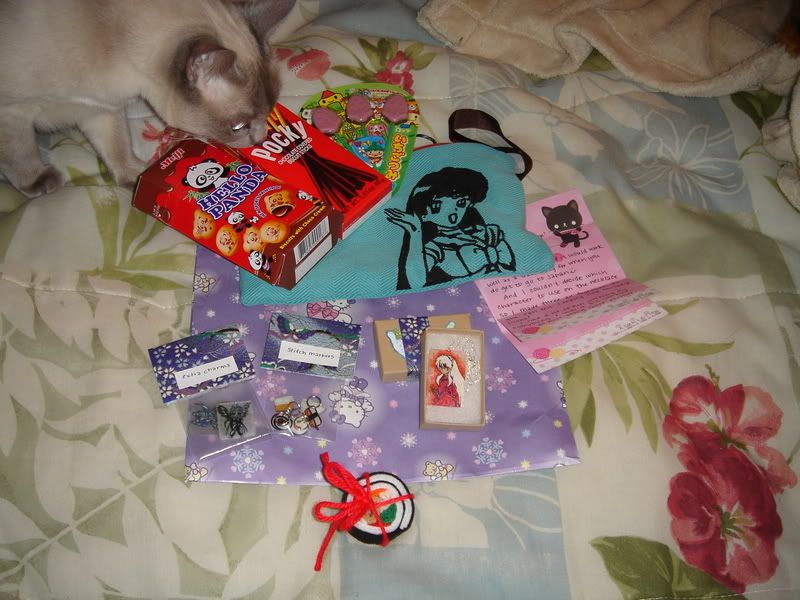 A fabulous little pouch with a handpainted pic of Sailor Mars...
A felt sushi roll...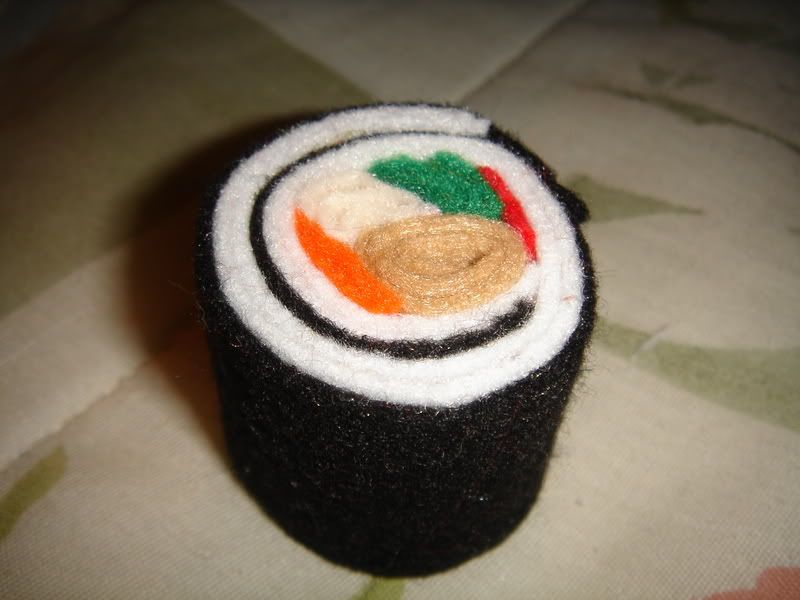 Some awesome sushi stitch markers...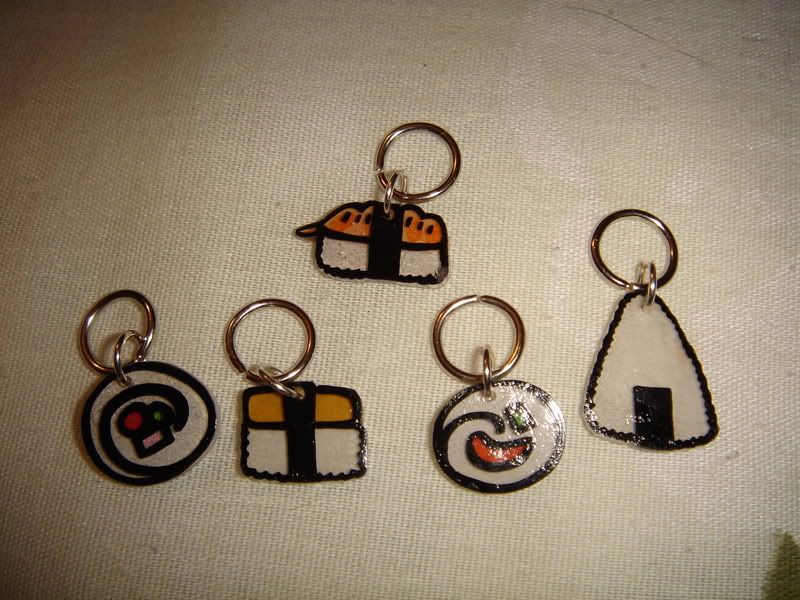 Shrinky dink necklace charms featuring InuYasha and Kohaku and Koryu from the manga "Wish"...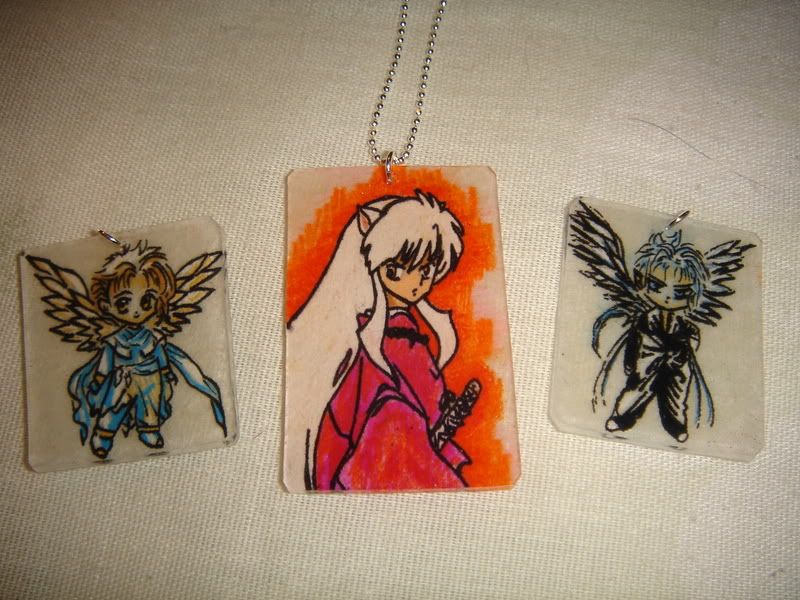 And some yummy japanese candy!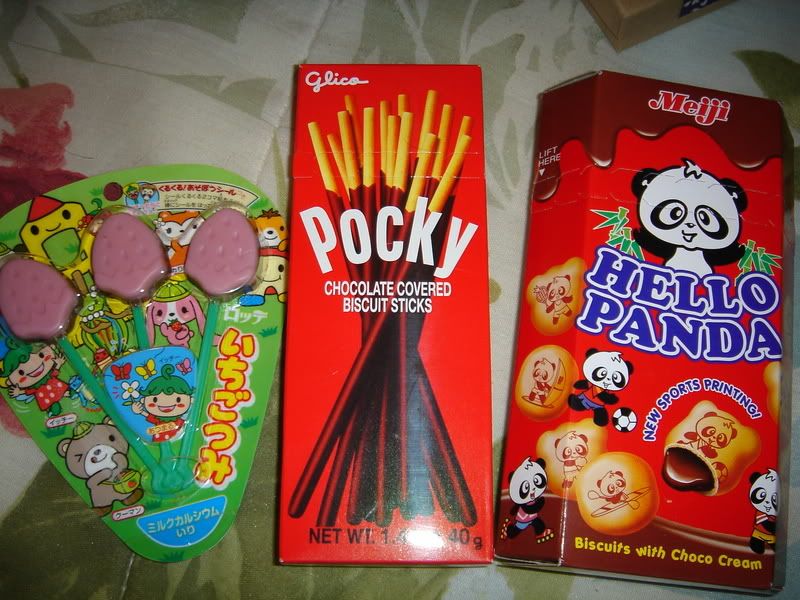 And here's what I sent her!
-three Ranma 1/2 mangas (vol 1, 2, and 3)
-a little canvas bag with Jiji the Cat drawn on it
-two bookmarks (featuring Kodama and Totoro)
-3 different crocheted sushi rolls
-Totoro earrings
- and a collaged frame with different anime characters
the whole package...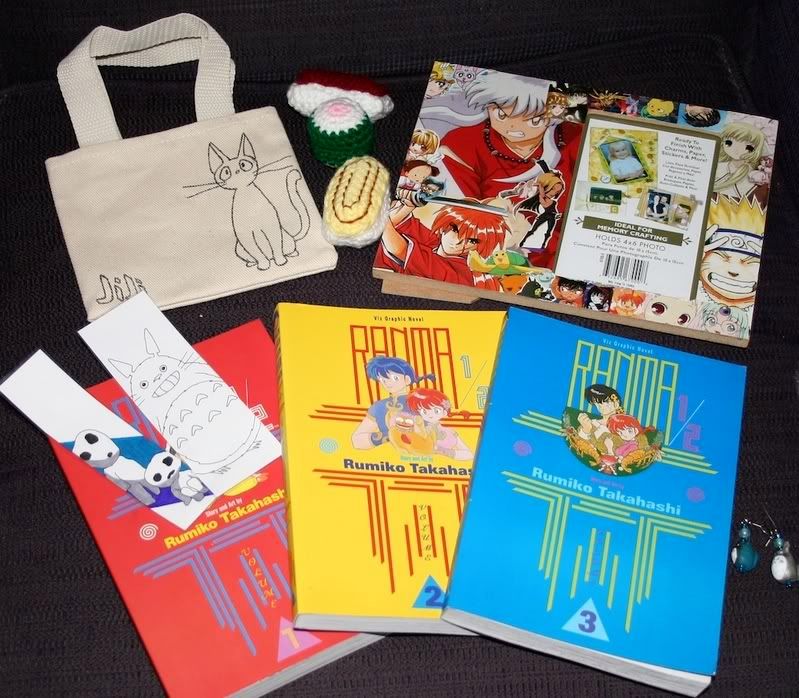 closeup of sushi...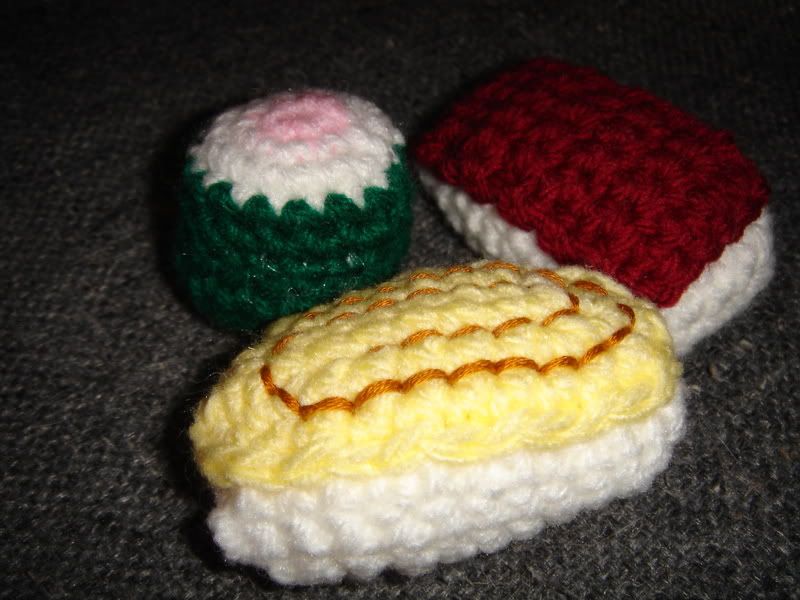 closeup of earrings...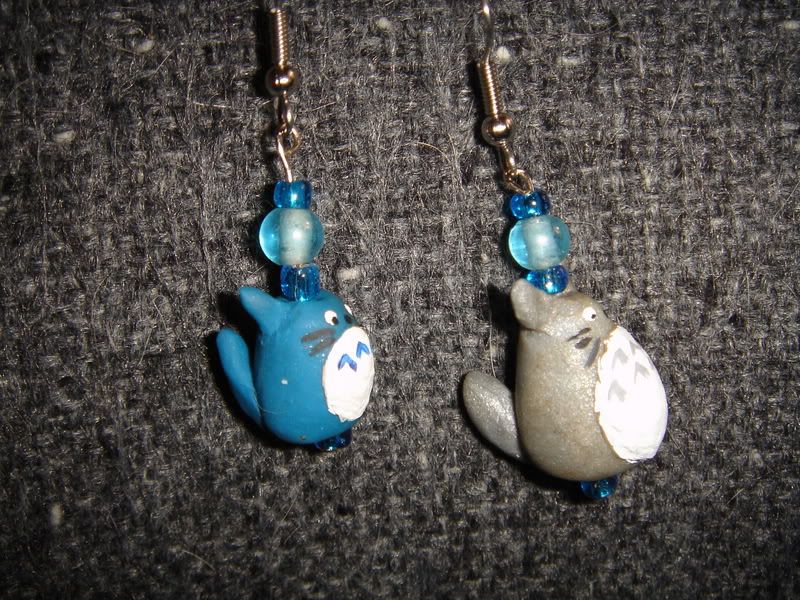 I really enjoyed crafting for this swap and I'm glad I had such a great partner! :D