So... I was going to a Godsmack concert with the bf and some friends.. and we kinda know some of the members of the opening band, Fear the State. Of course we wanted to supposrt our local bands here in CT and we were going to wear their t-shirts to the show.

As a craftster, could I really leave mine as just a t-shirt? I think not. It was just begging to be reconned, I swear it.

It started life like this... a normal men' s tee.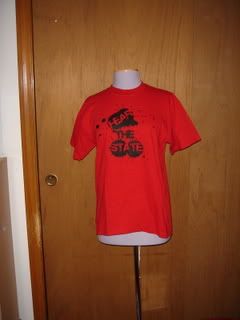 close up of logo: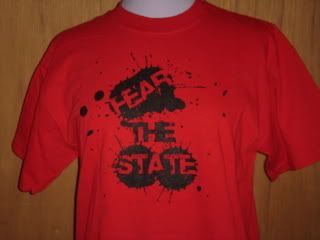 I hacked it to bits.. not really having a set plan in mind is always fun. I added a black strip at the bottom with random fabric, black stripes on the sides, and I stole a tie from an old halter to make the neck tie. I used grommet tape for the back and safety pins to hold it together.. just cause I could. And of course, red thread for the stitching for that extra. .something.. XD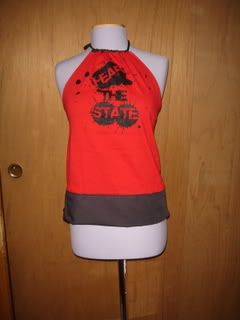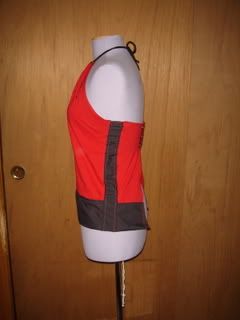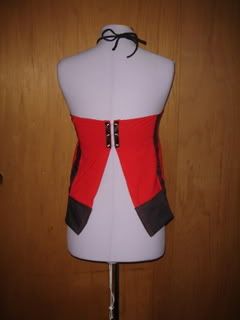 I got a TON of compliments on it (I was really surprised!) and people kept asking me where I got it from, which was really nice to hear. The only thing that bothered me was that I had to keep pulling it up a bit since the t-shirt fabric stretched a bit with body heat. Overall, I'm pretty darn pleased with it. and at least I'll be asble to get a few uses out of it before it falls apart. ;)