I recieved the silk hankies I purchased form drivebyknitting on etsy.. and man, were they gorgeous! The colors were even better in person. I was really pleased and I immediately spun up one of the colorways.

I got appx 48 yds of a single with 17 wpi. It's such a lovely green color. And so shiny!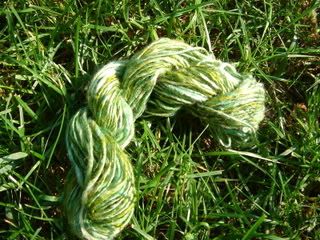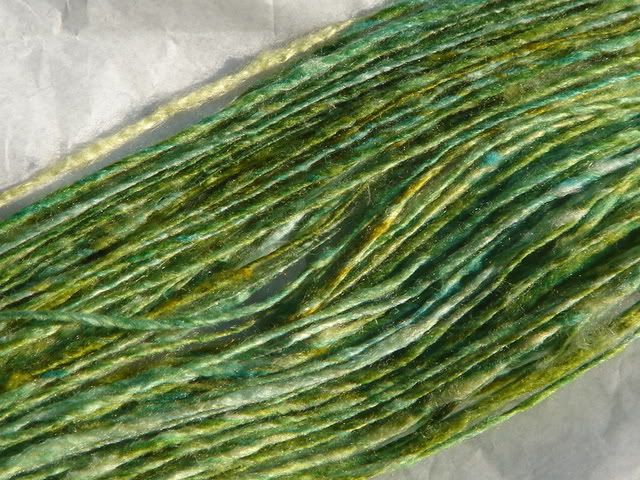 I also spun some of the roving I had purchased from mainewoodsyarn on etsy a while back and I plied it with 100% mohair that I won on ebay. After I spun each individually, I wasn't sure how they woudl look together, since the colors seemed kind of.. well.. not matchy.. but I was happy to se that they did indeed go pretty darn well together.

2 ply, 33 yds total, 12 wpi. I had to break it up into two smaller skeins because the mohair was spun too thinly in some spots and broke.