Don't have great pics.. I'm too sick to go outside and take advantage of the gorgeous sun I see streaming in through the window... actually I'm being lazy and I don't even want to go near the window to attempt to take proper pictures so the ones I have are just sad.. indoors with flash. Bleah. But I'm excited to show off my progress so far.. lol Especially sinc eI havent' had all that much to show recently.
Anyways.. I have been working on the lovely Corriedale fiber from Spunky Eclectic, in her Rocky Mountain High colorway. I've been spinning it bit by bit for a while now.. and I did get quite a bit done at guild. I split the 4oz of roving in half and spun half of it completely already.. and 'm maybe a little more than halfway done with the other half of it. I plan on plying it together when I'm finished.
Finished bobbin.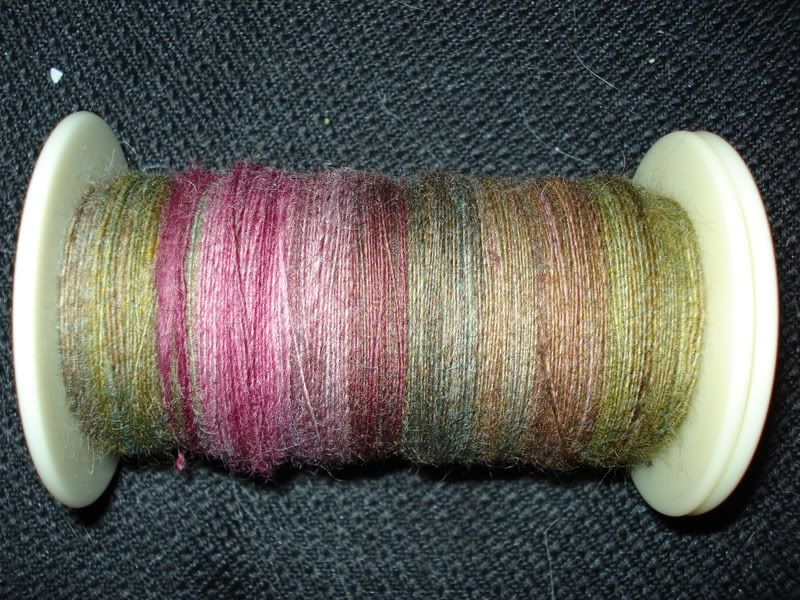 2nd bobbin in progress.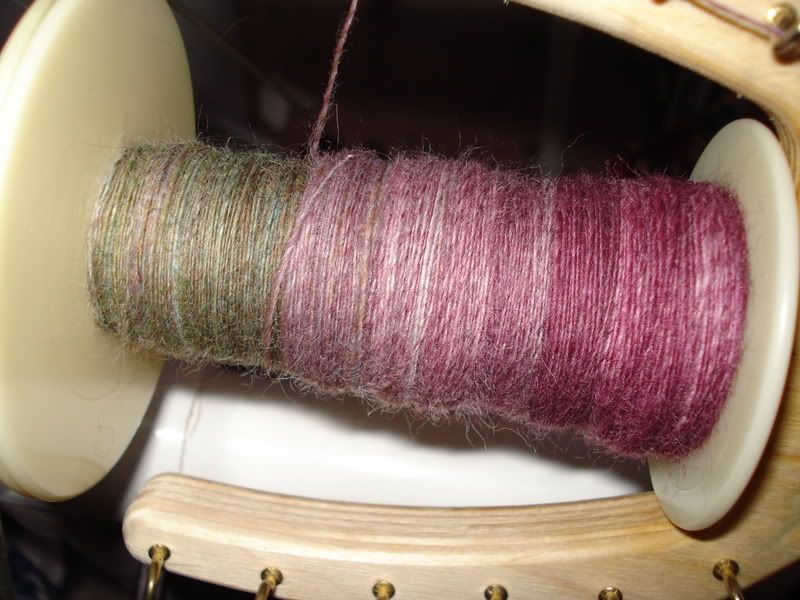 Remaining fiber.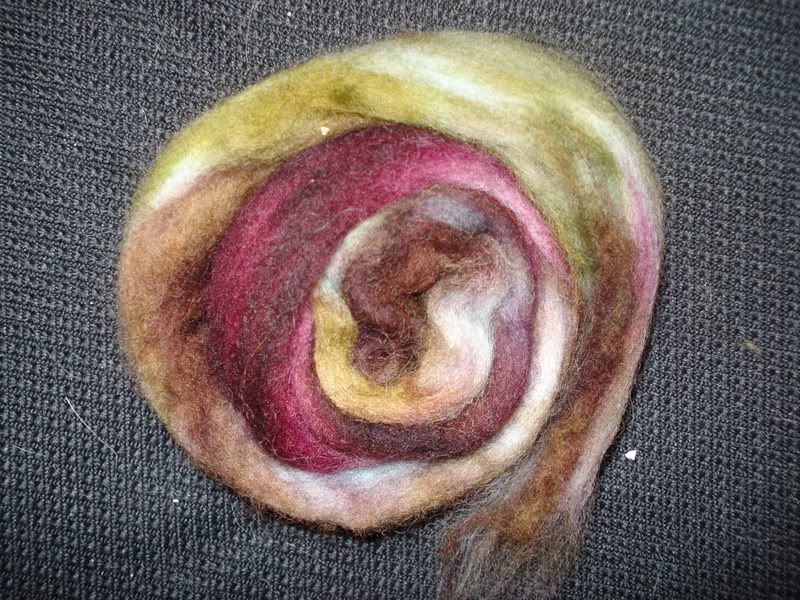 I also couldn't wait to start in on some of the beautiful fibers I just got in the mail, so i selected one of the bags from copperpot and decided to break out my louet spindle and start spinning some of it up. I'm currently spinning her Sugar Plum Fairies colorway and omg is it delicious! So soft and fluffy.. and the sparkle in it is to die for. The richness of the purples are amazing together and I love the way it's spinning up so far. I can't decide if i want to ply it or leave it as a single, but I'm sure it'll tell me along the way what it wants to be. ;)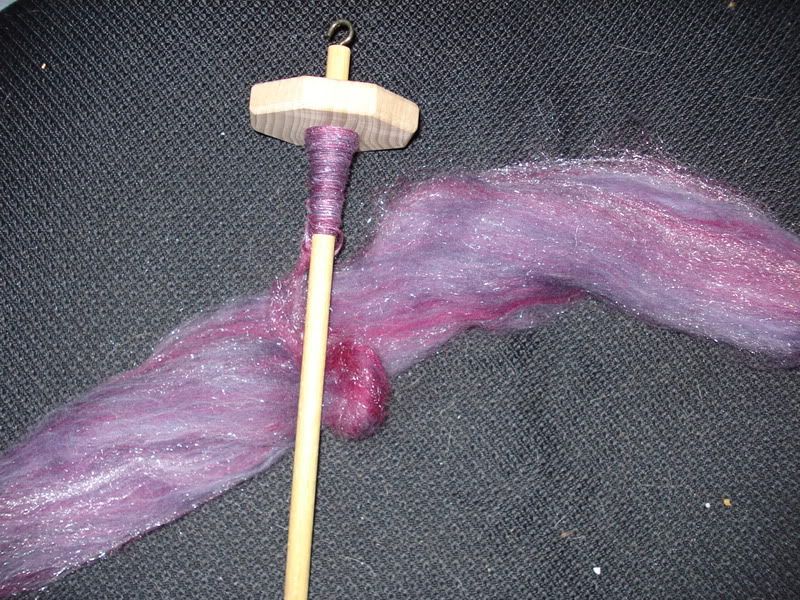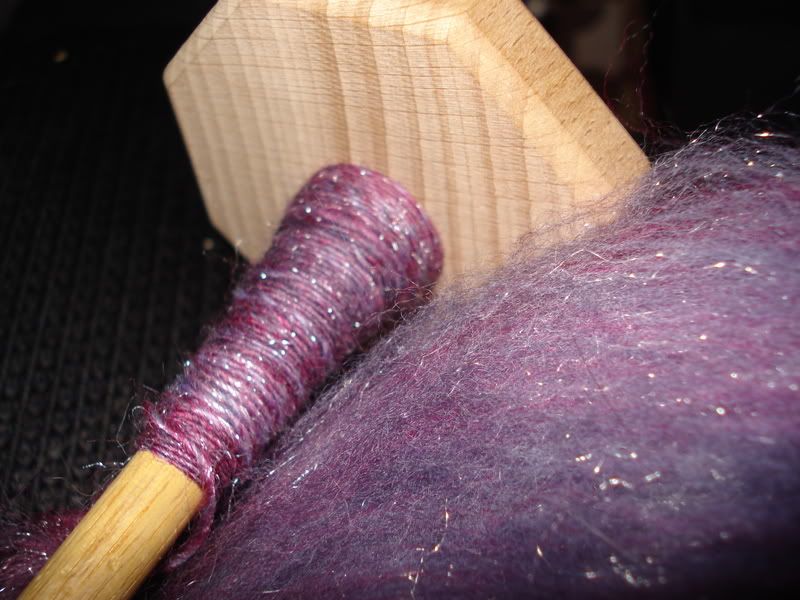 And since I'm still sick i have nothing to do to occupy my time other than tv and crafts, so this is perfect for me to catch up on some of the spinning I have been lacking... so it's back to Harry Potter and the Chamber of Secrets and my wheel for me!