Whee!
I finished the spunky fiber I was working on... Isn't it lovely?
It's called Concord.. appx 315 yds! That's the most yardage I've gotten so far from anythign I've spun.. but then again.. it's the first time I've actually spun up the entire 4 oz without getting distracted and wanting to work on something else..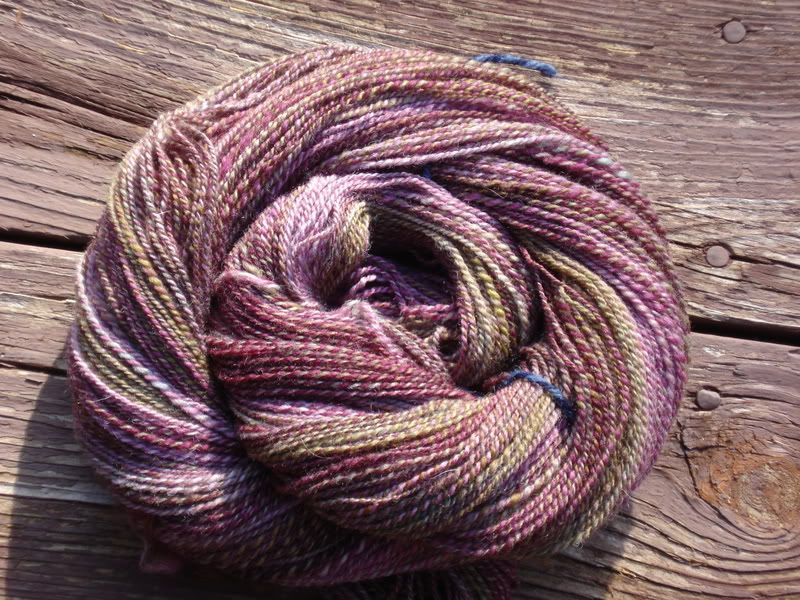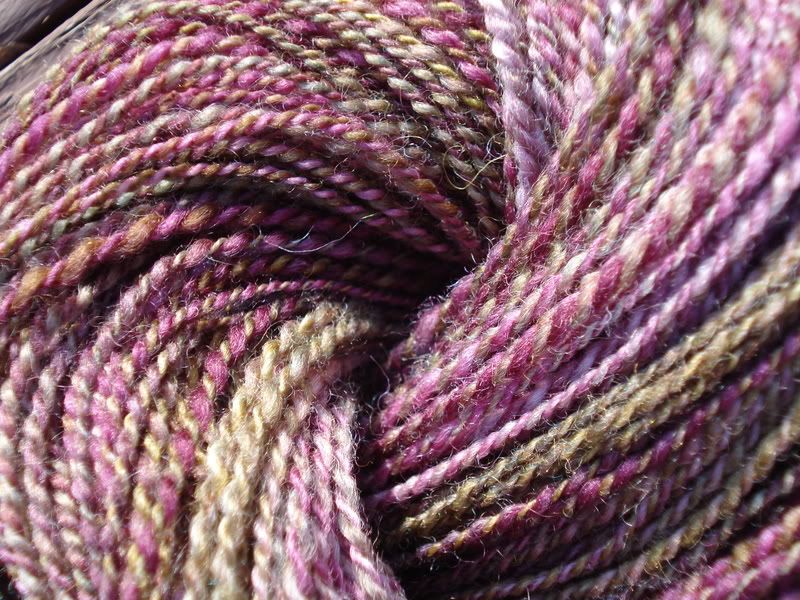 I've started in on some of the beautiful stuff I've gotten from The Painted Sheep. I love Kris' colorways.. so gorgeous! What I'm currently spinning is 4 oz of BFL in her Tiger Lily colorway. It's so bright and springy.. it's been perfect to work on during the cloudy, rainy weather we've been having. I'm trying to spin it thicker than I usually do. I want to navajo ply it and I'm aiming for a bulky weight.. but we'll see. I always seem to spin thinner than I mean to... Either way, it's going to be bright and pretty! This is also th efirst time I've worked with BFL.. and holy cow.. it's so soft and sproingy. It's like spinning from a cloud!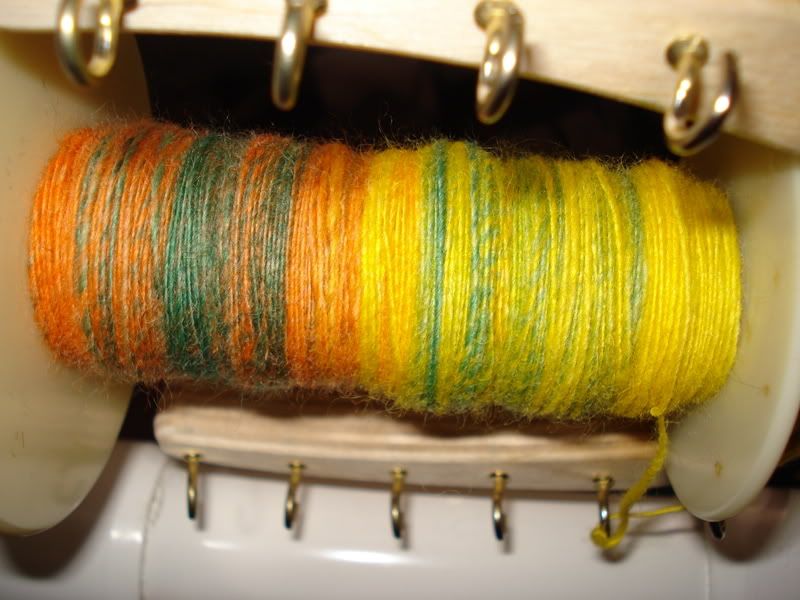 I also ordered yet more fiber... it's like an addiciton.. I just cant stop! I get paid.. and it's hey! money! let's go spend it on pretty stuff! lol I finally ordered from loop on etsy. I've been dying to order one of her batts for the longest time. I ordered a bamboo batt in a pretty rainbow of colors, and a sari silk and alpaca batt. I can't wait til they get here.. it's going to be so much fun to work with. :)
And here's a gratutitous shot of my lovely new turkish spindle I got at guild with some of hte alpaca fiber I'm spinning..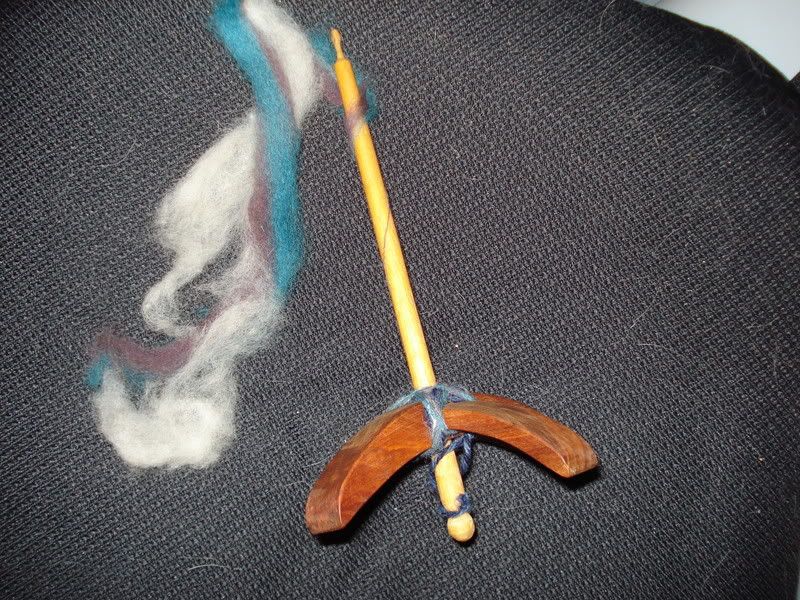 Aaand now I'm going back to watching The Waterboy and spinning more of that lovely Painted Sheep fiber. But shhhhh! I'm supposed to be cleaning. heehee