I decided to play with my tp whorl drop spindle again yesterday.. and I used the roving that I got in a kit from mainewoodsyarn.etsy.com Such a lovely color!
I only spun up a little bit of it sinc eI'm still practicing and I ended up with appz 7 yd of 2 ply yarn. :D

Next I really want to be able to use my bottom whorl spindle.. I'm still having trouble with it. But I've begun predrafting a lot more and it seems to be helping me draft the fibers out.. so maybe I can attempt it again.
The roving: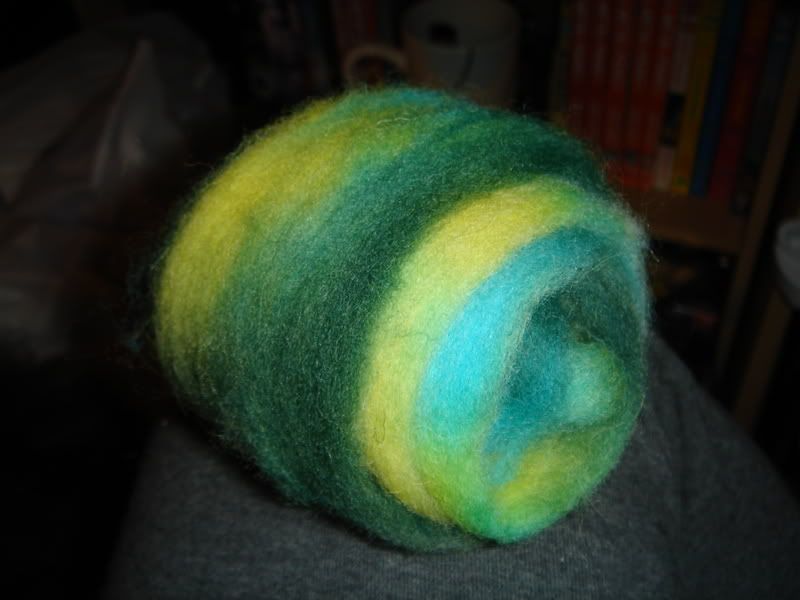 Single on the spindle: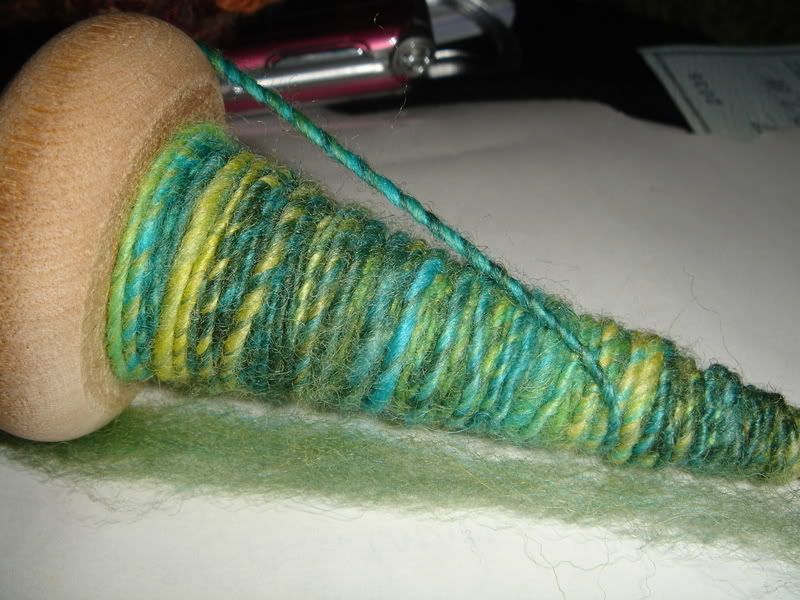 Single in a ball: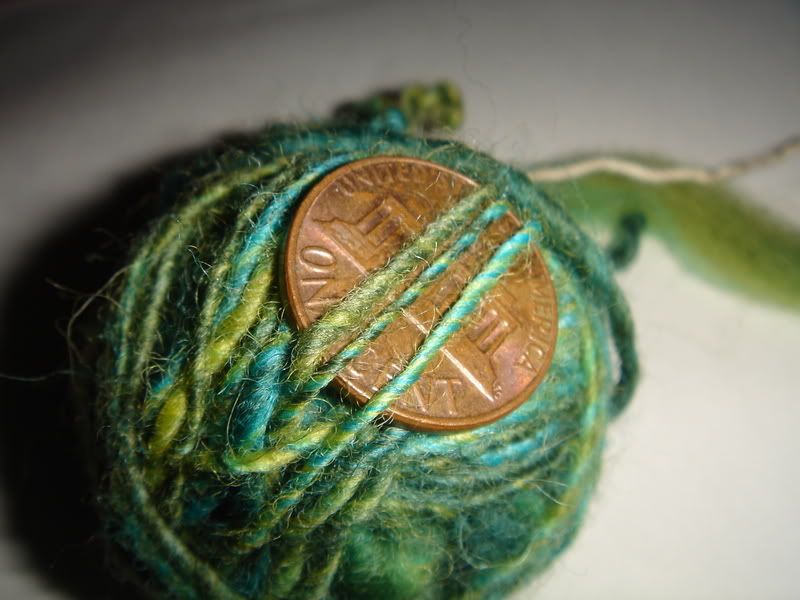 Plied yarn!: