Huh.. forgot to post these earlier.. of course.
I made this Domo plushie for my friend Vinny... I was supposed to have made it.. last year? Whatever. It got made! XD
chillin in my bathroom...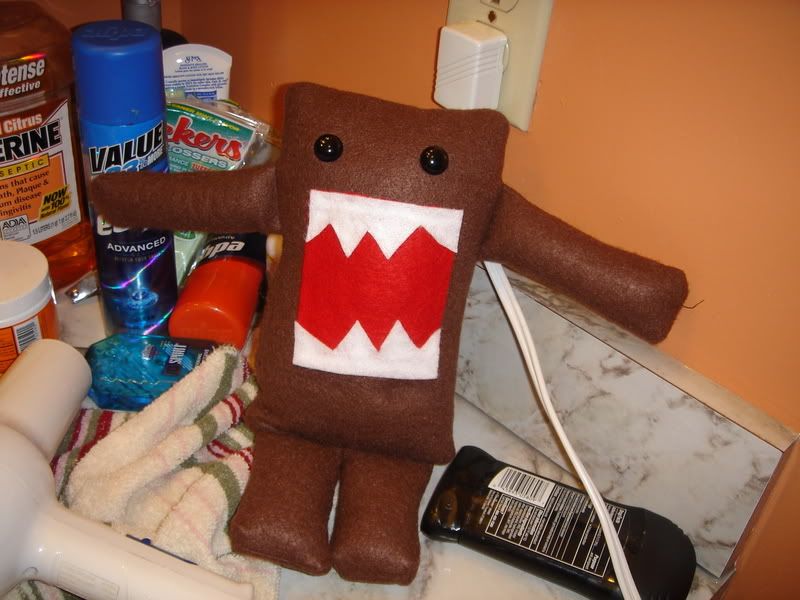 rawr!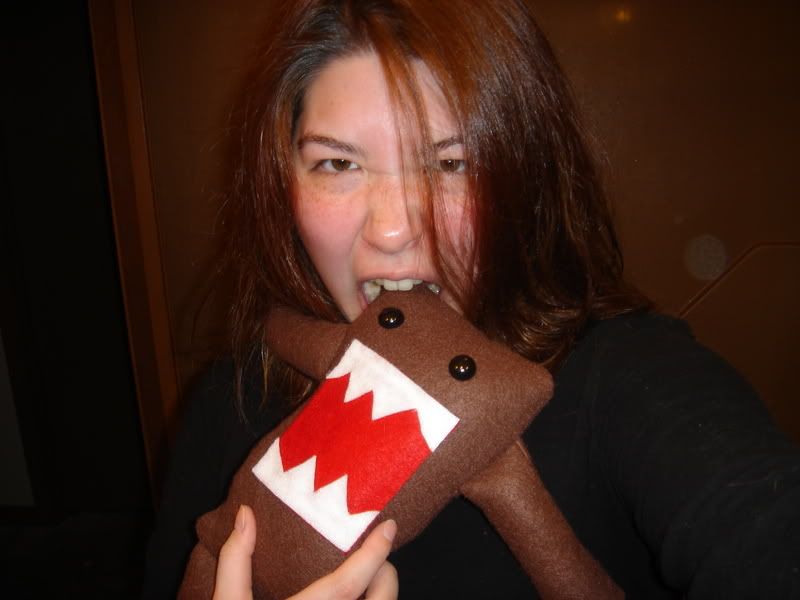 hangin in Vinny's van.. go Domo go!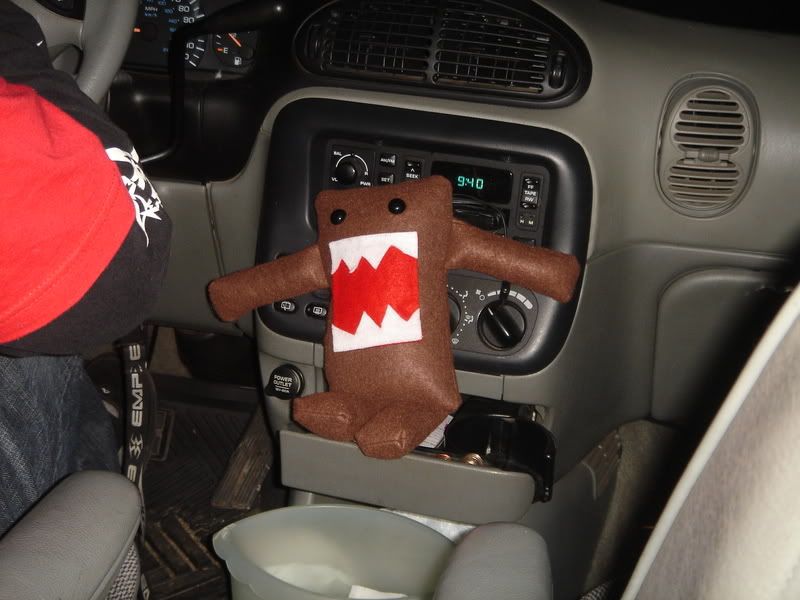 Bad Domo! Leave Takarra alone!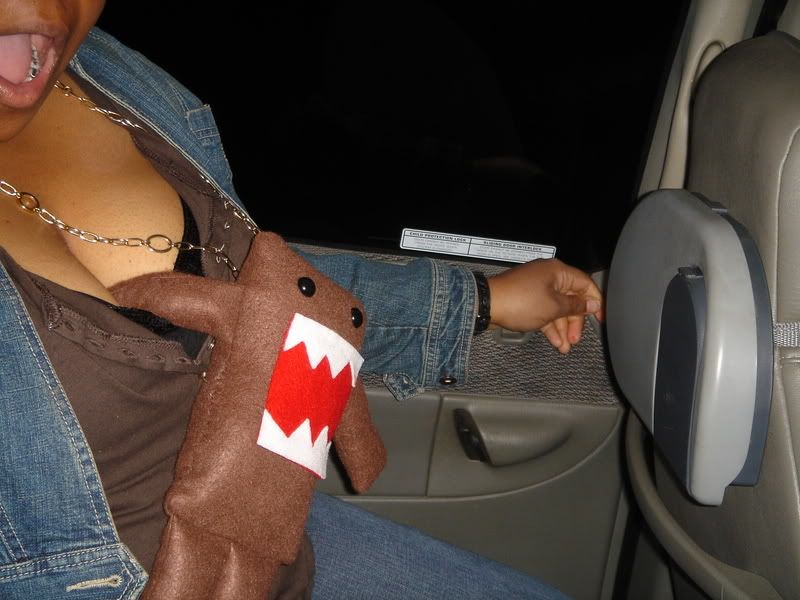 And I made this ninja plushie for someone else.. they showed me a link to one of these guys on thinkgeek.com and asked if I could make one of rthem.. so out of the godness of my heart (and caus eI was fairly bored) I did.